At Last Mile Records we want to empower and elevate artists to reach their fullest creative potential while providing a supportive and collaborative environment that fosters artistic growth. 
We are fanatics of all genres of rock and metal, and want help pave the way for artists.
It is our belief that for too long have artists been left behind, and neglected by their represented labels. We want to change that, and provide artists at Last Mile Records with a solid foundation, on which to grow their career.
Our core values of integrity, transparency, and fairness guide every aspect of our label's operations. We feel that artists should always feel in the loop, and know what is going on.
We are not the world's biggest label, but we make up for it with pure dedication helping to elevate our artists. 
Last Mile Records focuses on artists within the rock and metal sphere. However, we prioritize the impact and appeal of the songs above genre. With a diverse roster spanning Post-Hardcore, Nu-Metal, and Post-Punk, we don't limit ourselves to one particular genre – we let the music define us. Our mission is to elevate artists and help them reach their goals, and we pride ourselves on having the expertise to do so.
Last Mile Records consist of a small team, that is all committed to promoting and elevating their artists.
Jimmy Nielsen
CEO/A&R/BOOKING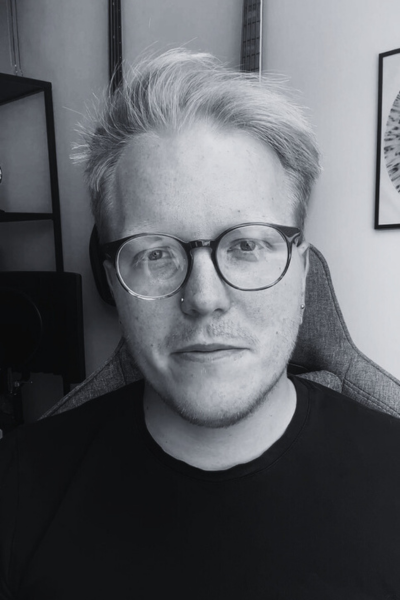 Patrick Christoffersen
MARKETING COORDINATOR & INTERN
Something you didn't get an answer to? Our inbox is always open, so don't hesitate to shoot us a message, and we'll get back to you as soon as possible!
Be the first to know when we release new music, exclusive offers and giveaways!