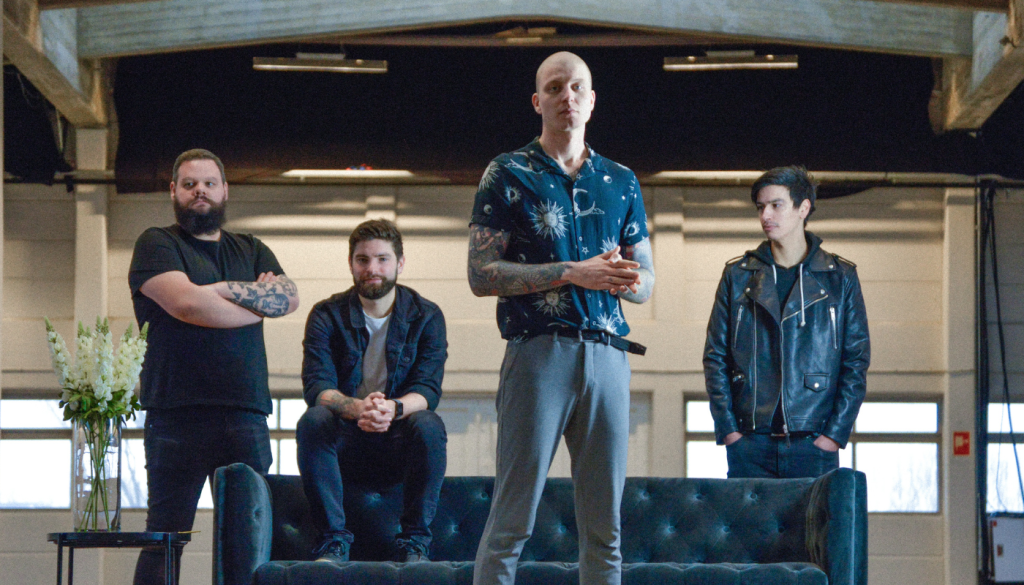 With two EPs and the critically acclaimed debut album "A House in Rapture", HEARTEATER has eaten its way through the underground, and made a name for itself in Danish metal scene. The band has become known for their unique take on the post-hardcore genre, and their high-energy live shows that instantly capture audiences.
The towering level of ambition is felt both in the aggressive but melodic music, the aesthetic direction of the music videos and the headbang- inviting live concerts.


HEARTEATER plans to release a number of singles in 2021, which will be compiled into an album in early 2022. The first recordings have been made and the final songs are expected to be recorded in the fall of 2021. 


HEARTEATER delivers a high energetic and present show that captures the audience and invites them to an intense experience, that leaves sweat and a big fat happy smile on the face afterwards.
Mikkel Rejkjær Clausen
Guitar
Michael Dahl Christensen
Drummer
Emil Ljungberg Jensen
Bass